In 2021, The Hunger Project's work reached 11.9 million people.
Empowering people,

ending hunger.
Fundamental to our work is the belief that people are extraordinary, and that people living in hunger must be at the heart of the solution.
We work to empower people in Africa, South Asia and Latin America to end hunger for themselves and their communities, for good.
And we couldn't do it without your support.
Amplifier effect of your investment
When your investment enables The Hunger Project to train one person, the ripple effect it catalyses is far-reaching: to their children and spouses, to their neighbours and to the wider community. This is the power of The Hunger Project's approach thanks to your investment.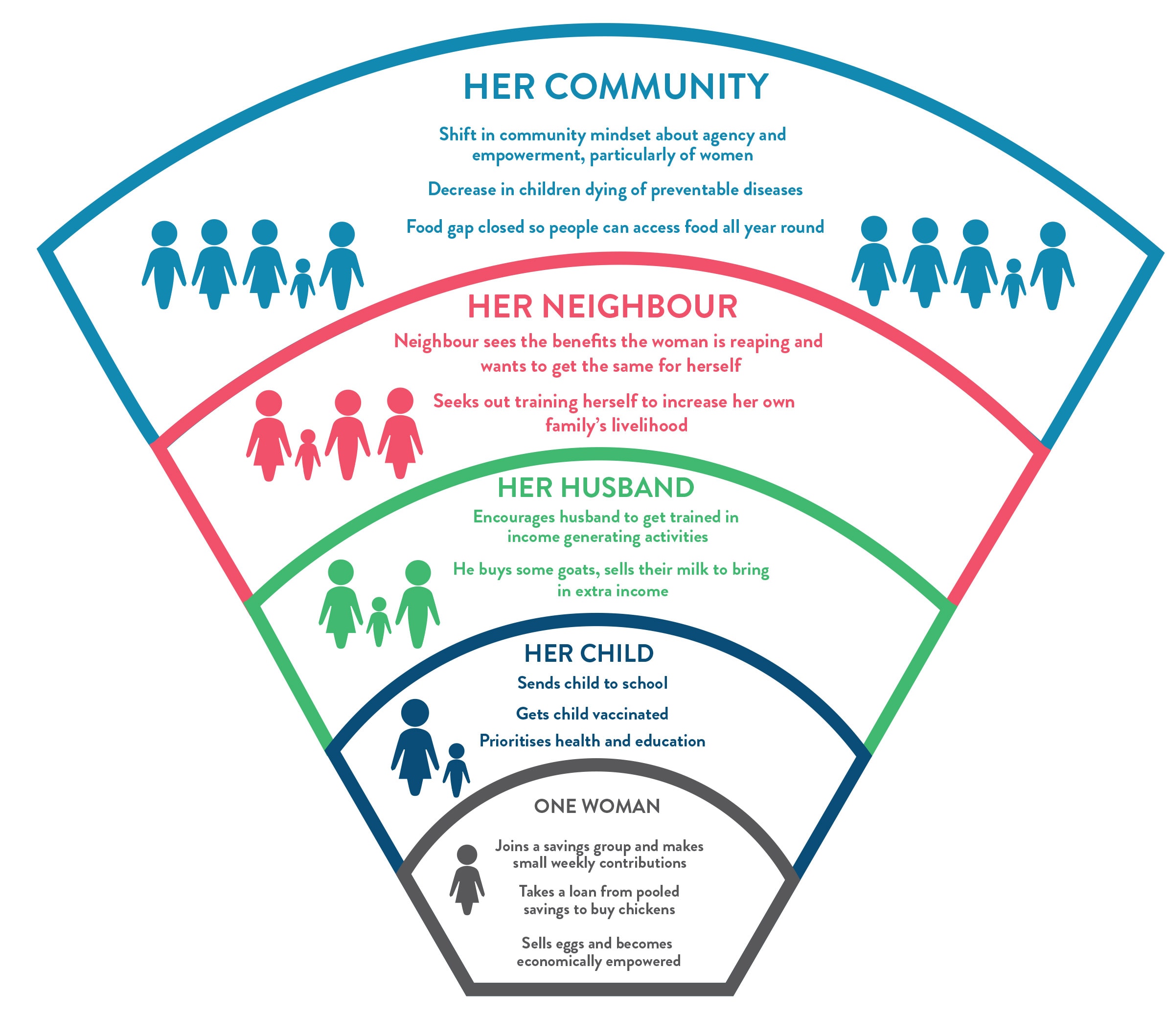 Impact of your investment over time
The Hunger Project tracks our work over years so we can see the transformation in behaviour and attitudes caused by our activities, and can shape and adapt our programmes. We train our village partners to collect, collate and analyse their own data, so that they can take control of their own development and progress.
The results shown here have been achieved over a 3-5 year period in 8 high-performing Epicentre communities (taken as an average).
In every country where we work, The Hunger Project is committed to meeting the highest standards for charitable organisations.
Read our global annual reports
Photography credits: Where, Who – Johannes Ode